Net Dimension (WxHxD) 610 x 1075 x 675 mm
Digital Inverter Technology
Wobble Technology
Deep Softener
2nd Diamond Drum
4 stars rating
2 years general warranty
11 years motor warranty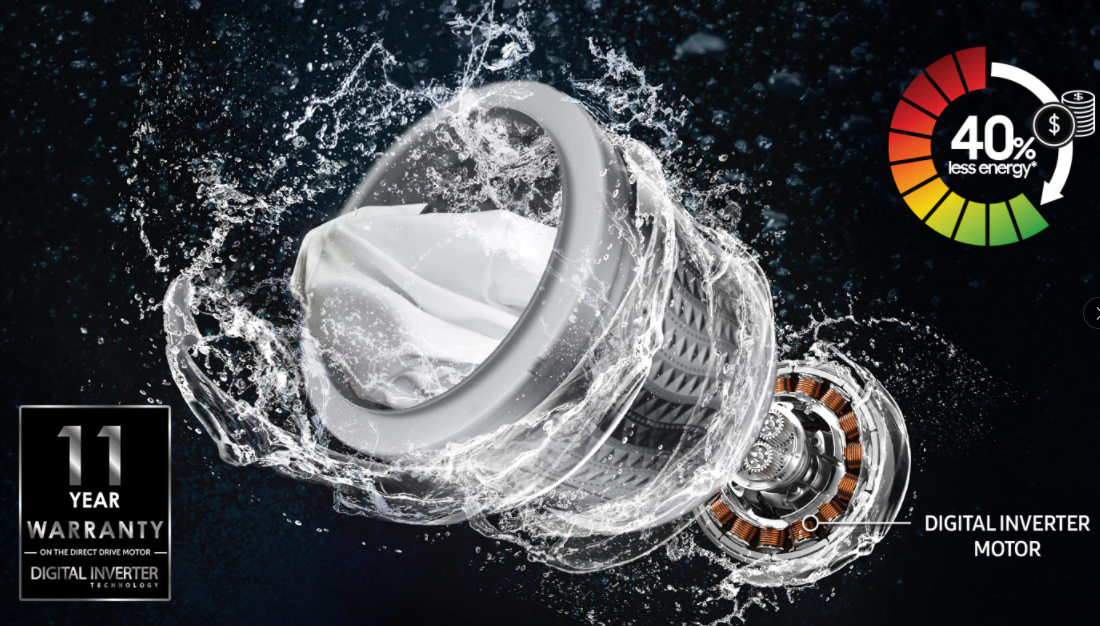 Powerful wash, gentle on fabric
Wobble Technology
Stop clothes from getting tangled up and damaged. Wobble technology provides gentle care of fabrics. Its Wobble pulsators generate a dynamic, multi-directional washing flow that prevents tangles, twists and knots. It also gently and thoroughly cleans your garments with its increased washing power.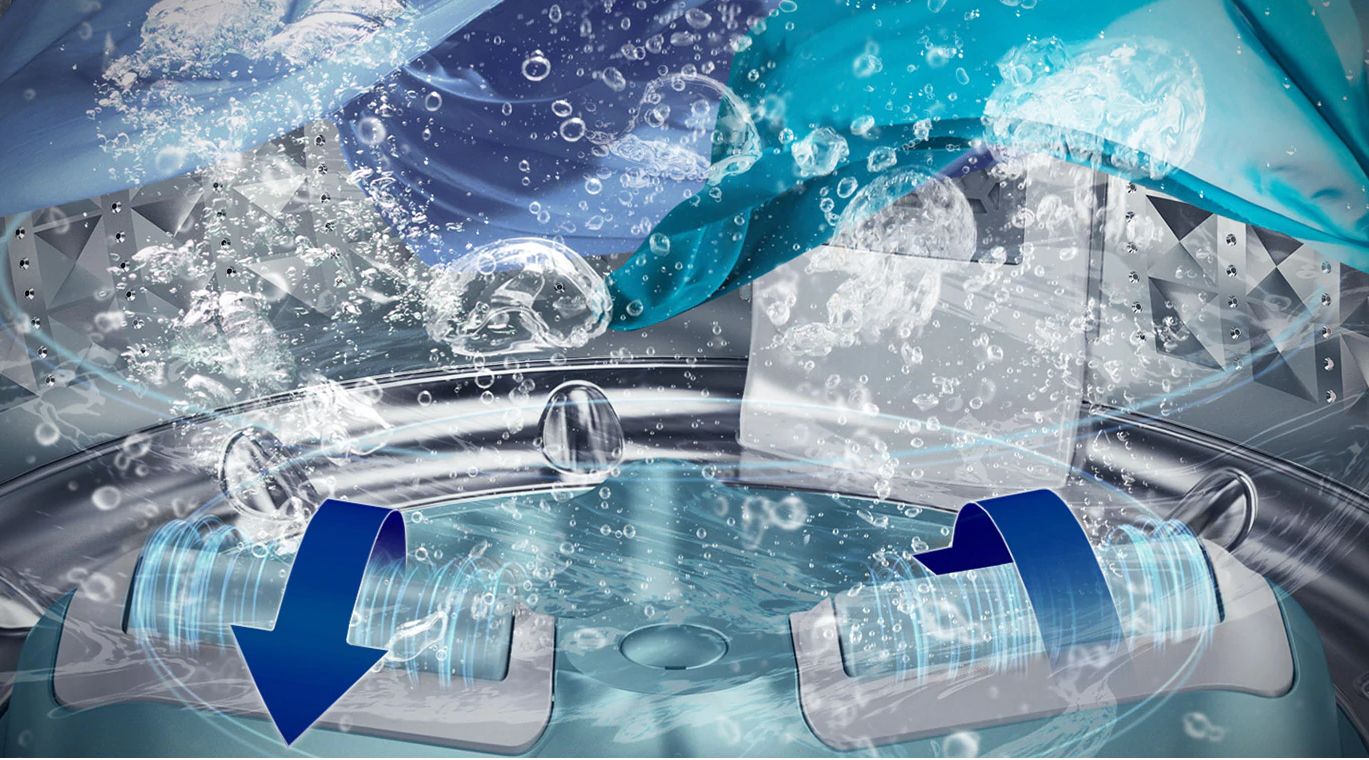 Uses up to 40% less energy* and last longer
Digital Inverter Technology
Enjoy greater energy efficiency, a long-lasting performance. Digital Inverter Technology uses strong magnets for a more powerful performance, but uses 40% less energy* than a Universal Motor. It offers outstanding durability, backed by a 11 year warranty.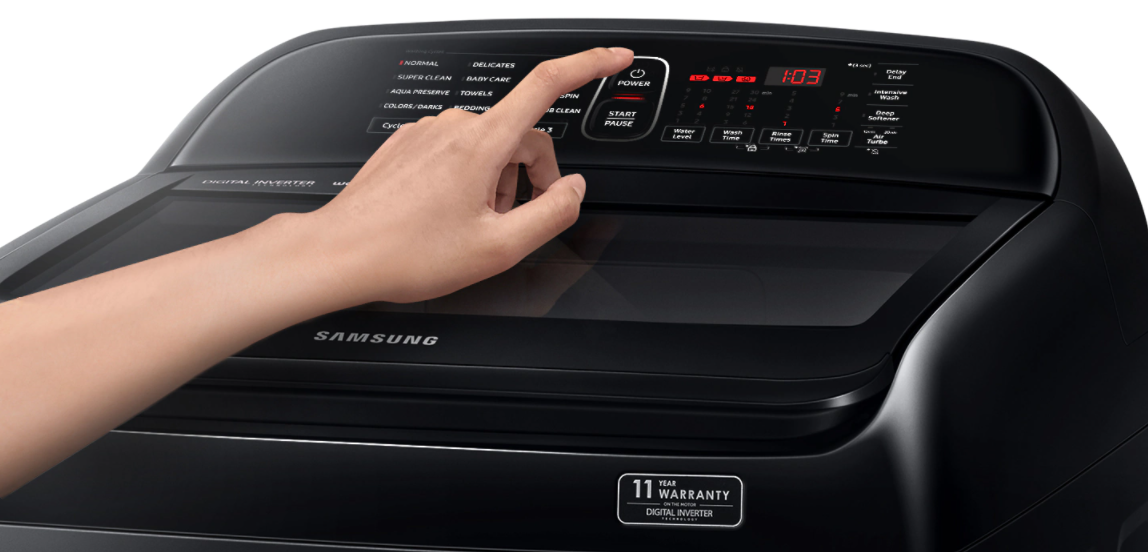 Less detergent residue*
Magic Dispenser
Wash without worrying about residual detergent. A Magic Dispenser creates a powerful water vortex. It dissolves liquid and powder detergent and disperses it evenly before a wash cycle starts. So it keeps the detergent box clean and minimizes the risk of any residue being left on your clothes*.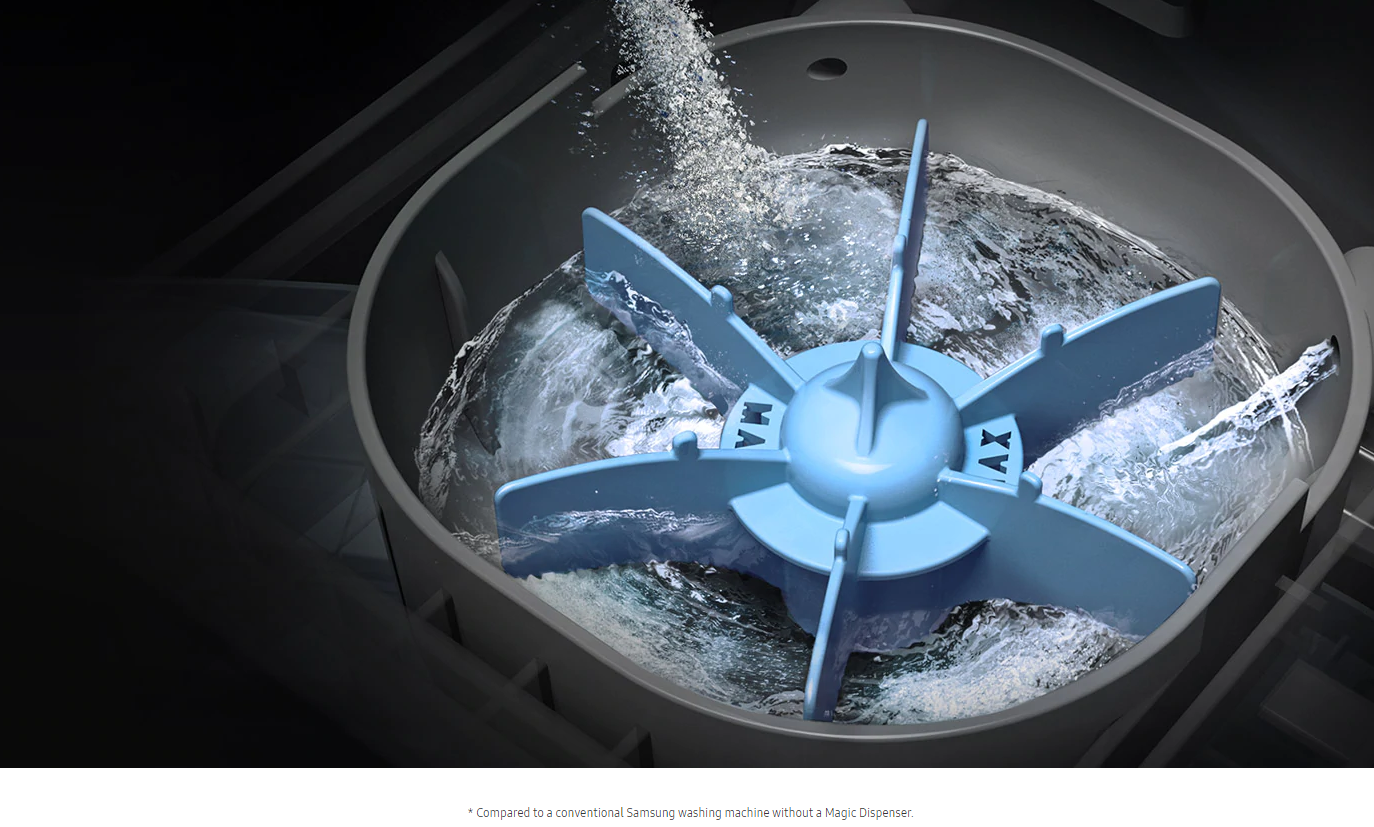 Intensive wash with simple touch
Intensive Wash
Get clothes spotlessly clean, even if they're really dirty. The Intensive Wash can be used in any course* to remove stubborn stains, like blood, tea, wine, make-up and grass. It quickly pre-mixes detergent and helps water to penetrate deep into the fabric. So dirt is removed more effectively.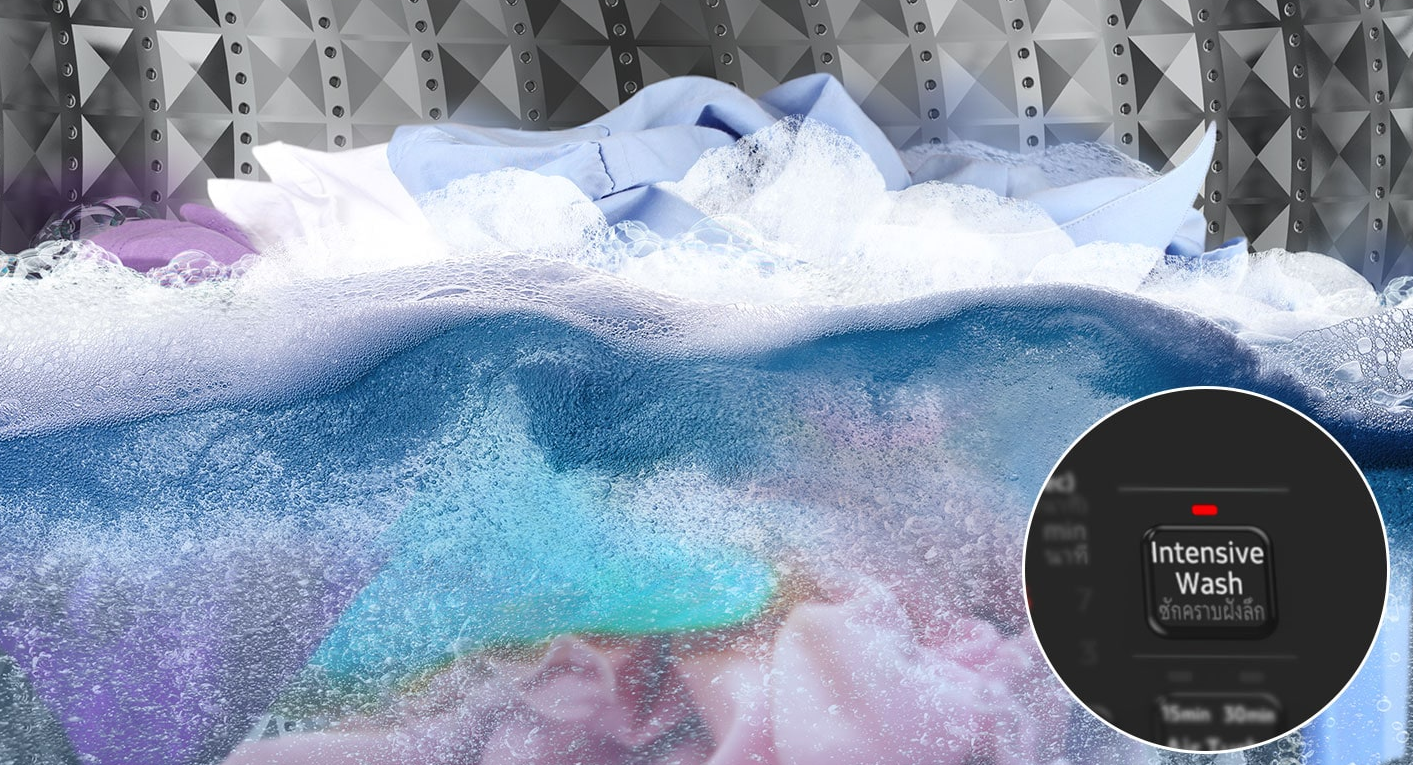 Longer fragrance with stronger effect
Deep Softener
Ensure your clothes smell sweeter for longer. The Deep Softener option maximizes the effect of softener by optimizing the rinsing algorithm. So the fragrance lasts longer with the same amount of softener. This reduces waste, as you don't need to exceed the normal dosage or add a soaking course.
Powerful filtration
Magic Filter
Keep unsightly speckles off your whites and darks, and protect your drainage from getting clogged up. A Magic Filter gathers the lint, fluff and particles that come out of your laundry, so clothes always appear spotlessly clean. And it's easy to empty, so you can keep it working efficiently.