Rated wattage : 1850-2200WVoltage: 220V-240V~ / 50/60HzCapacity : 4.8LFoldable handleConcealed Stainless Steel Heating Element360° Rotational BaseSafety boil dry protection with automatic cut off thermostatConvenient cord storage1 year general warranty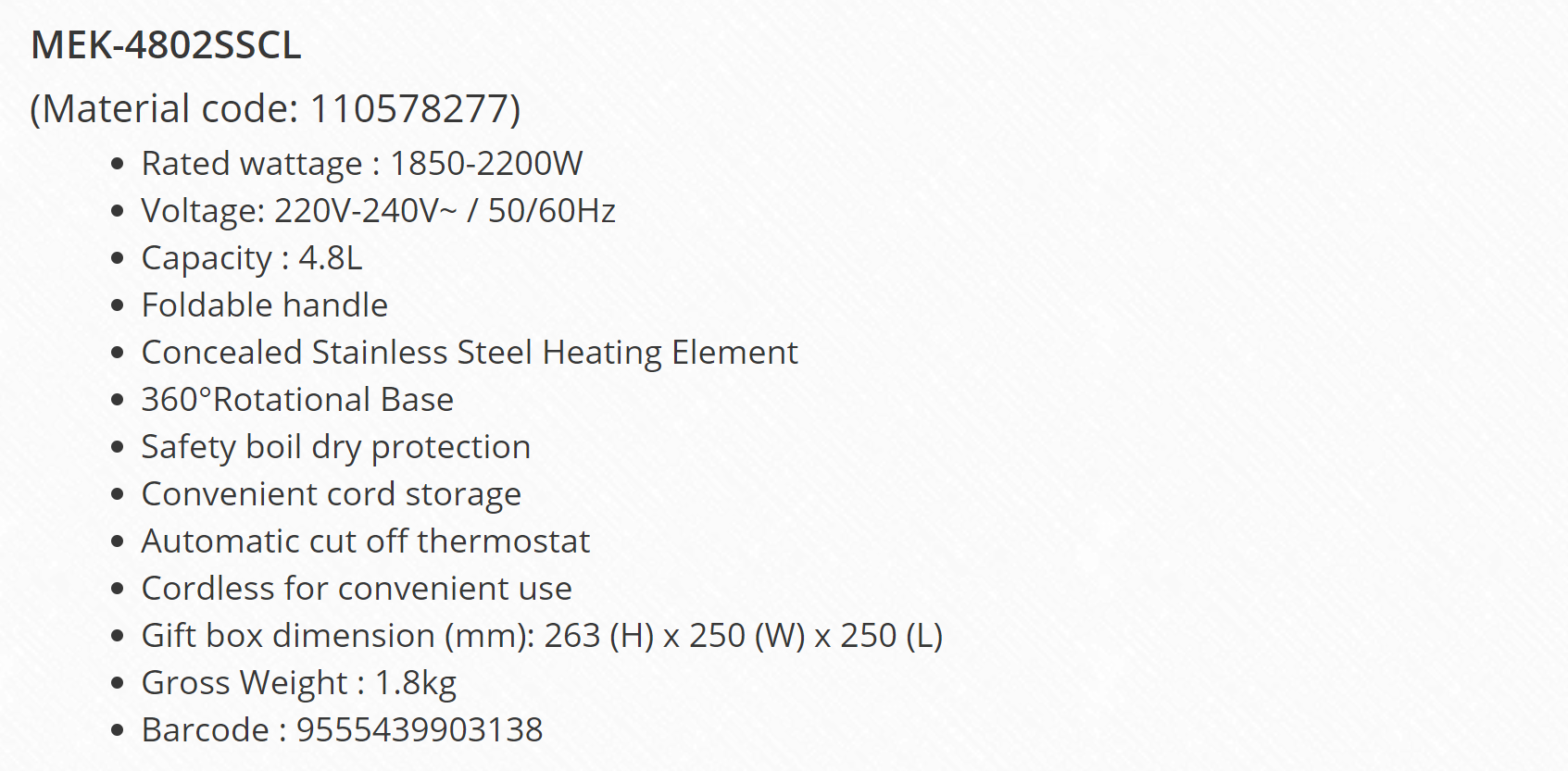 Stainless steel construction- You will never go wrong with a stainless steel constructed item, and in this case, Morgan Stainless Steel Concealed 4.8L MEK-4802SSCL will not be a wasted investment. It's stainless steel body makes it look great yet prevent any rust from forming as it is constantly in close contact with water. It also prevents any degradation and improves its lifespan for many years to come. Cleaning it would be a breeze too as it has a large opening for cleaning and for filling it up. 
 Convenient- Using up to only 2200 watts, Morgan Stainless Steel Concealed 4.8L MEK-4802SSCL boils up to 4.8L of water and signals you when the water is done boiling which then automatically switches off.