-3D smart heating system
-T2.0mm titanium alloy inner pot
-Steam turbine for better cooking system
-24hr preset timer
-removable large steam vent
-slide control on panel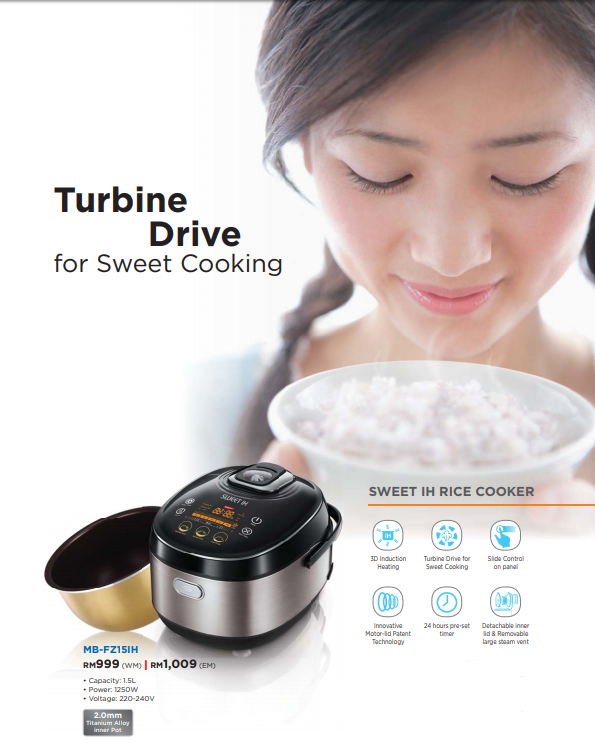 .5 L / 9 Cups / 9 Persons
1.5 Litre capacity of rice cooker, max 9 cups rice and ideal to serve up to 9 persons.

IH Rice Cooker
Leading IH structure and micro-processor to form ultra-strong.

2.0mm Titanium Alloy Inner Pot
With 2.0mm Titanium Alloy Inner Pot, for instant serving and quick cleaning.

3D Induction Heating
With 3D induction heating, for better cooking result.

Turbine Drive
The Turbine Drive for sweet cooking.

24 Hour Preset Timer
With 24 hours preset timer, convenient to use.

Motor-Lid Patent Technology
With Innovative Motor-Lid Patent Technology.

Slide Control On Panel
With Slide control on panel, easy to use.

Detachable Inner Lid
With Detachable Inner Lid, for easy cleaning.

Removable Large Steam Vent
With Removable large steam vent, for easy cleaning.