CAPACITY (KG)13Kg Washer
DIMENSION (W X H X D, MM)590 x 510 x 965
KEY FEATUREEnergy Saving with Smart Inverter
KEY FEATUREBMC Motor Protection- minimize the noise and vibration level.
Washing (kg)13
Motor TypeInverterBody ColorMiddle Black
Dimensions (W x D x H)590 x 510 x 965Net Weight (kg)39
TubroDrumYesWave Force™Yes
Smart DiagnosisYesSmart HingeYes
NormalYesPre Wash + NormalYes
DuvetYesQuick WashYes
WoolYesSchool CareYes
Extra CleanYesTub CleanYes
Wash Option10eaRinse Option4ea
Spin Option3ea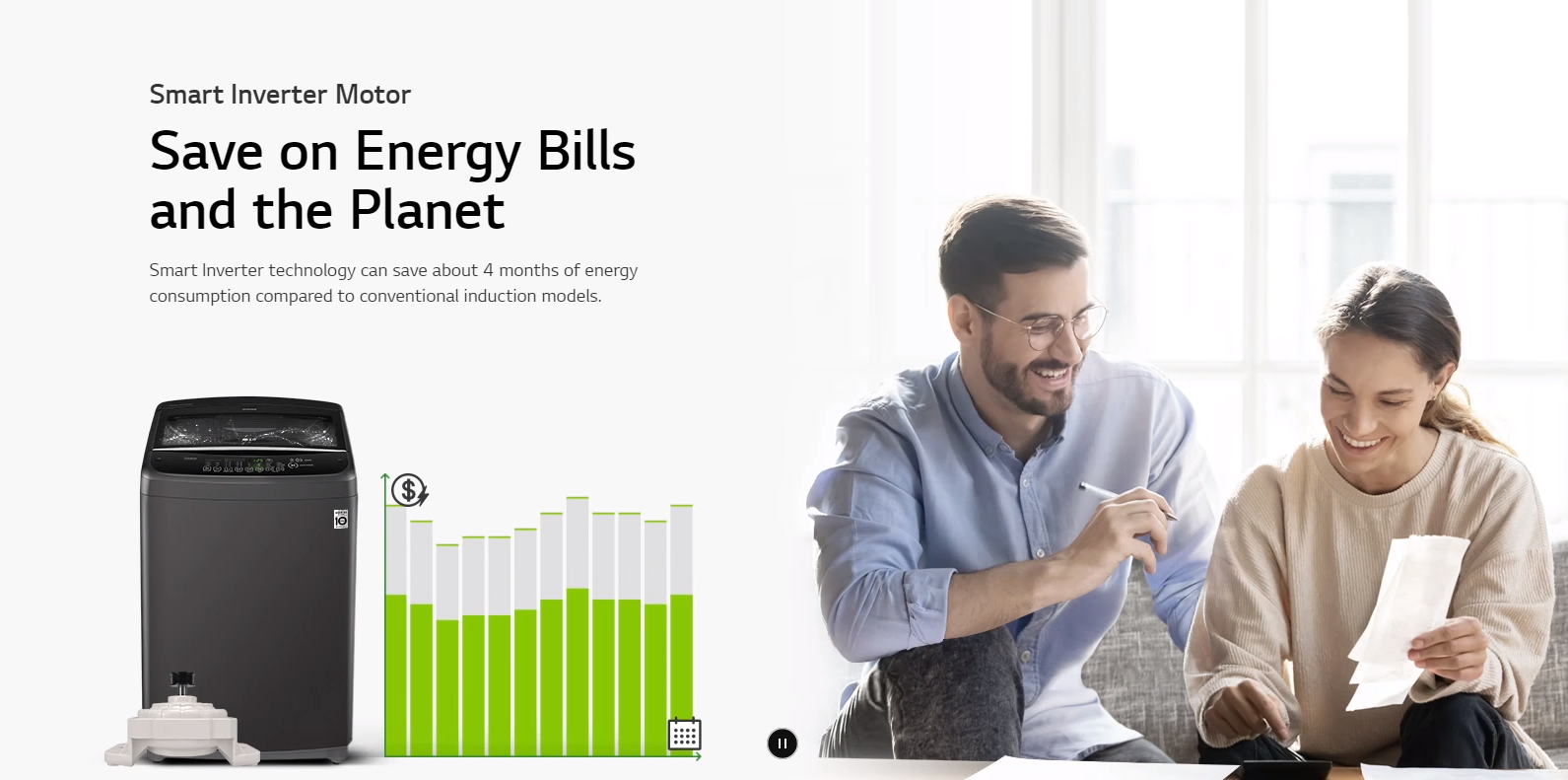 TurboDrum™
A Powerful Yet Gentle Way to Scrub
With TurboDrum™, Tub & pulsator rotate independently to provide a powerful yet gentle wash.
Punch +3
3 Water Punches for Better Washing
Punch +3 creates vertical water currents that move garments from top to bottom for better washing.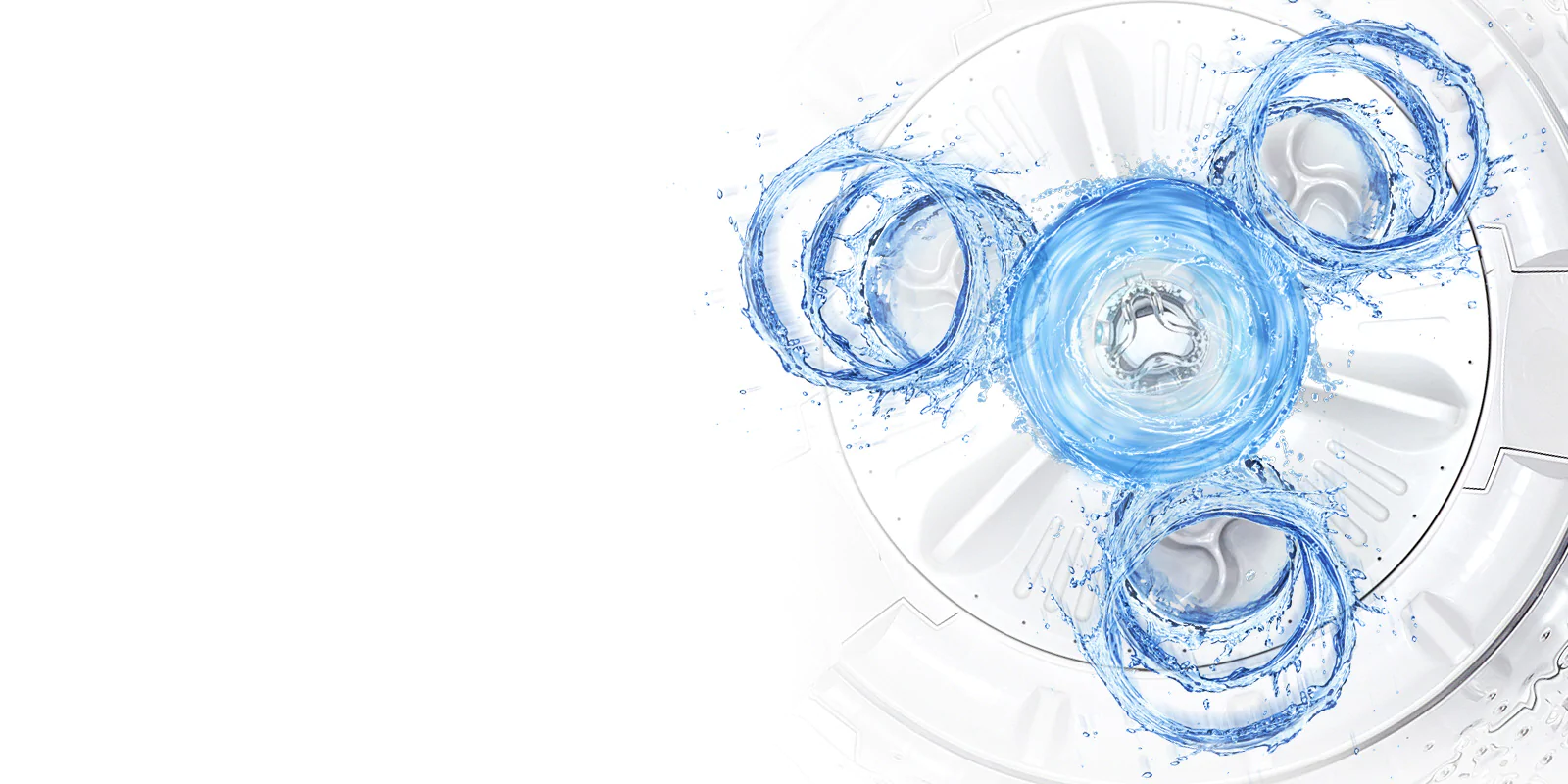 Smart Motion
An Optimal Way to Wash
Smart Motion powered by Smart Inverter creates 3 kinds of motion to optimize fabric washing in each cycles.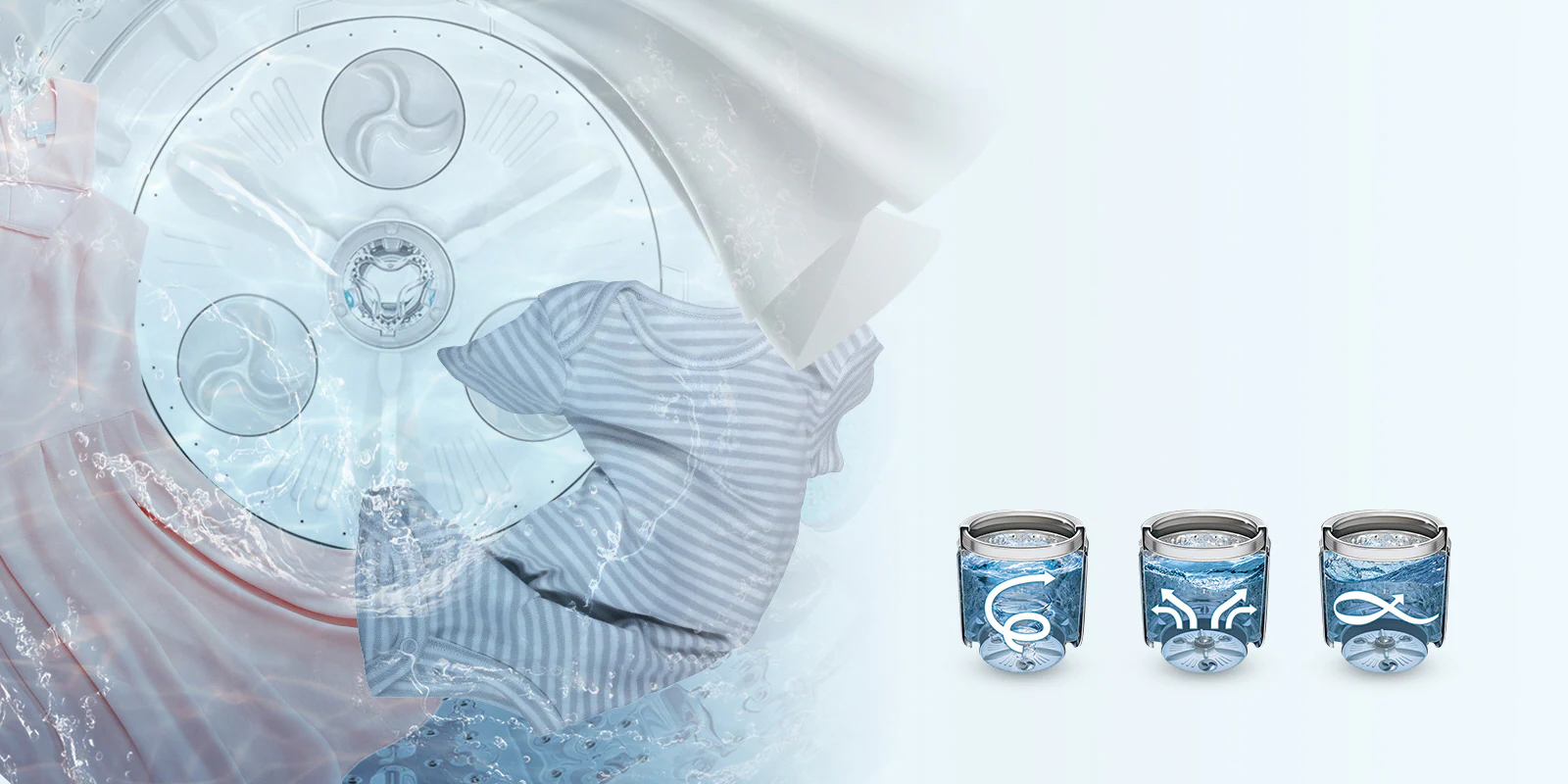 LoDecibel™ & Less Vibration
BMC Motor Protection holds the motor tightly so that it can minimize the noise and vibration level. Plus more durability and 10 year motor warranty.